The Community Stage Connections (CSC) program has been providing communities with limited access to the arts with opportunities to view live performances for over thirty years. The key component to this program is in its name: "connections." Artists such as The Musical Plumer Family, who have been with the program since its inception, are frequently requested by venues who have watched the young Plumer girls grow into the performers they are today.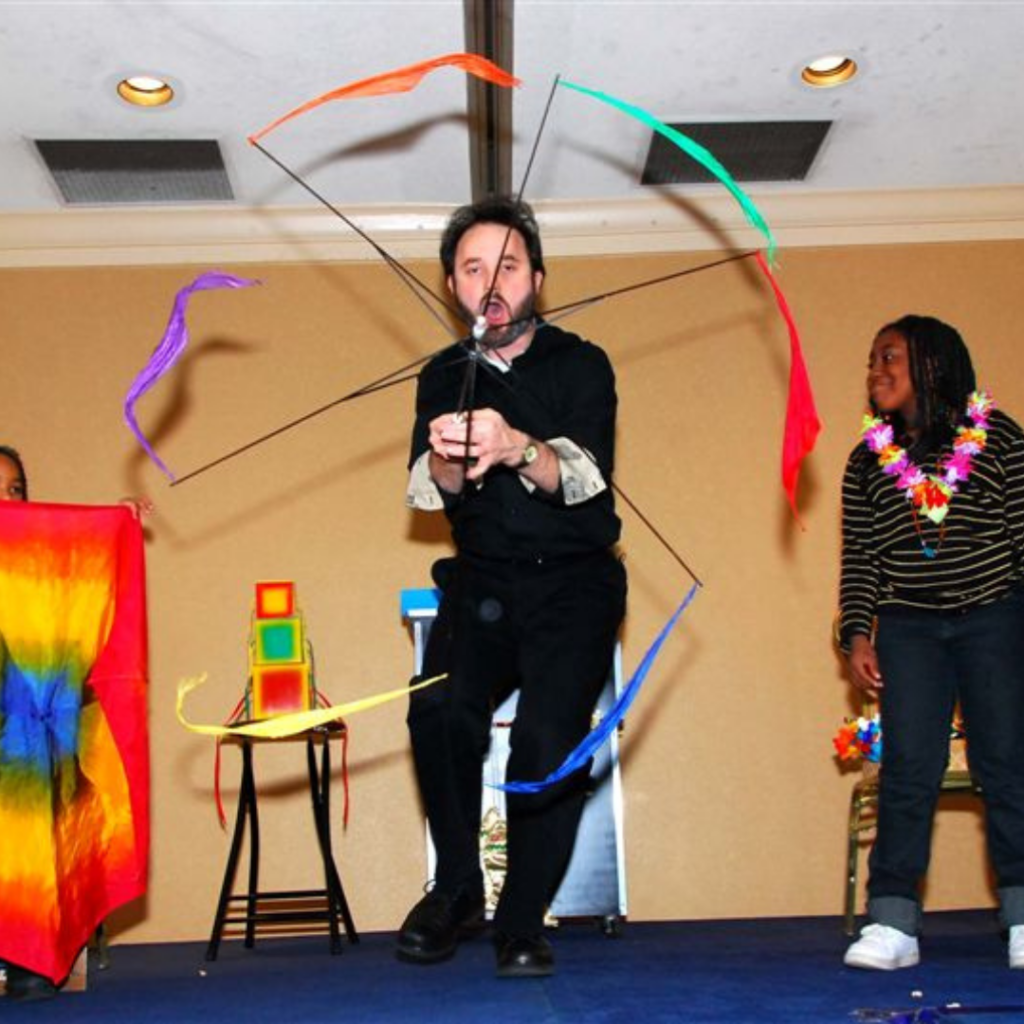 The arrival of the COVID-19 pandemic in March 2020 required The National Theatre to reimagine how to make these connections in a virtual environment. The need for community provided by the performing arts was stronger than ever, but the barriers for participation had increased.
Nearly a year later we are proud to report that we have worked with our artists to provide 16 different performances through platforms such as Zoom, WebEx, and Microsoft Teams, free of charge to adult daycare centers throughout the DC metro area. Our artists have found all new ways of connecting with venue participants in the virtual environment through using different camera angles to show instruments up close, changing out the props on the piano to reflect the season, or inviting their dog on screen for the encore performance.
While this time has been extremely challenging for our artists and venues alike, we remain inspired by small moments of connection on screen. CSC artist Curtis Blues put it eloquently in an email following his first virtual performance with us:
"My last show was very inspiring to me. I felt the audience, and they said they could feel me through the music. There was genuine emotional connection in a way I did not expect. It makes me feel more optimistic about this crazy year or two ahead where my shows have to be online."

Curtis Blues
We too, are feeling optimistic about building new connections and strengthening old ones. We are excited to have partnered with CSC artists Alex and Olmsted to provide three puppet making tutorials for children on the dialysis unit at Children's National Hospital.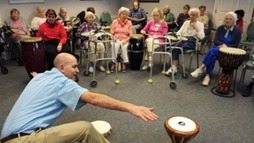 Additionally, we are excited to announce that we are partnering with the DC Public Library to provide live performances this summer which will be live streamed on their Facebook and YouTube pages.
Venues have described our Community Stage Connections programs as "fun, educational, and inspiring." We are proud of what we have accomplished with the program this year, given unprecedented challenges and we remain hopeful for what the future brings.