Become a part of American Theatre history today by dedicating a seat for a friend, loved one, organization, or just for you, at The National Theatre.
For over 180 years, The National has been American's premiere professional theatre. The National Theatre is the country's oldest touring house still operating today.
Virtually every major theatrical star in the nation's history has graced The National's stage. Among them: Robert Redford, Sarah Bernhardt, Katherine Hepburn, Angela Lansbury, Brian Stokes Mitchell, Ian McKellan, Pearl Bailey, Sting, and Idina Menzel.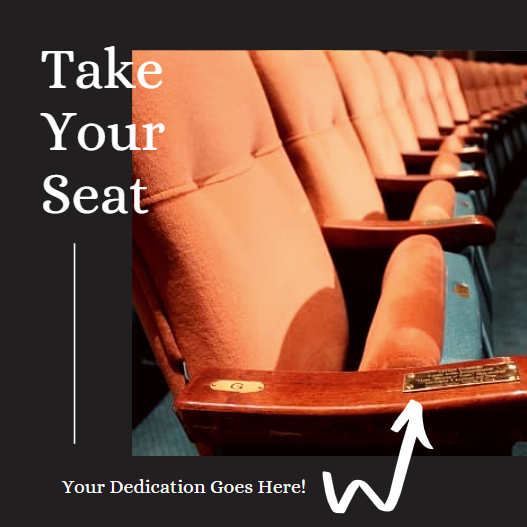 Presidents from Abraham Lincoln, to John F. Kennedy, to Jimmy Carter have traveled the short distance from the White House to enjoy The National's gorgeous space and vibrant performances.
Questions about your dedicated seat?
Email giving@nationaltheatre.org for more information.