ABOUT THE PROGRAM
Fun takes center stage at the National Theatre for Saturday Morning Live! Join us in the Helen Hayes Gallery space on select Saturday mornings at 9:30 and 11:00 AM for wow-inspiring children's entertainment of all sorts, from interactive performances, puppets, dance, and music – all designed to light up imaginations and celebrate a world of wonder. It's free. It's fun. It's a great way to Saturday.
Saturdays are for great, big sparks
It's been proven that early exposure to the arts can improve the lives of children. Live performance —which is what Saturday Morning Live! is all about—teaches self-expression and communication skills, fosters empathy, and allows kids to unplug and see the larger, real-life community that welcomes them. Good stuff, right? So come join us Saturdays and let's spark kids' imaginations.
PROGRAM CORE VALUES:
Our artists encourage children to play along with them; whether that's through singing, dancing, clapping, or call and response throughout the shows. Children's theatre is inherently educational, but primarily fun!
Studies have shown that watching live performance can help students practice empathy by engaging in perspective taking with the characters onstage. Our programming is designed to promote student's self awareness, self-regulation, and interpersonal skills.
We strive to offer programming that reflects the racial, ethnic, cultural, and social diversity of the DMV area and allows children to relate the narratives presented to their own lived experiences.
2022/23 SEASON
Origin Stories: What Makes You Unique?
We're all different in lots of wonderful ways. So we've got a season lineup to match! With performances that range from puppets and dance, to Go-Go music and storytelling, and topics that explore courage, diversity, and living with disabilities, it's a season that's all about the colors, words, and motion that make us unique.

---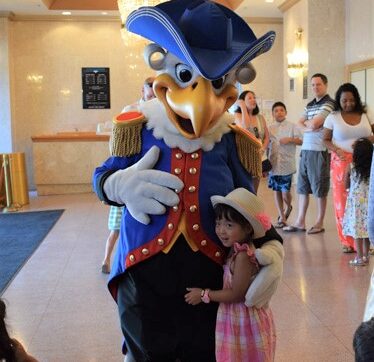 Origin Stories: What Makes You Unique? Click the button to read about our current season.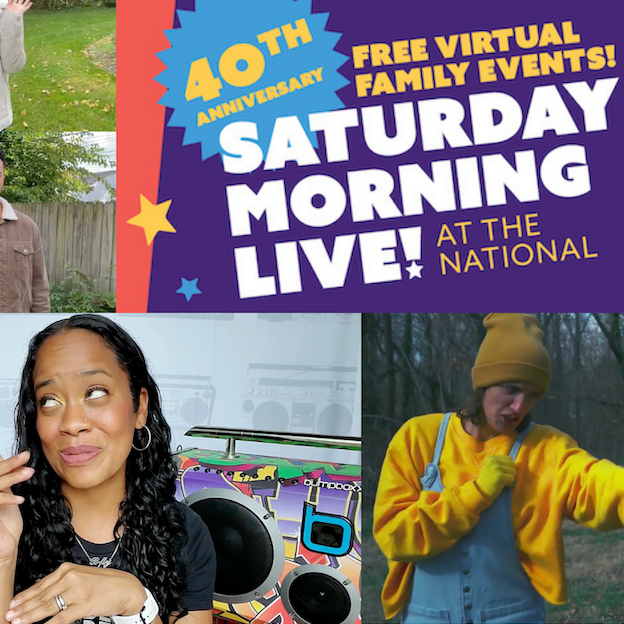 Re-watch your favorite episodes or explore the performances that you missed from our two virtual seasons of Saturday Morning Live!.
---
Saturday Morning Live! At The National is made possible thanks to the generosity of Jacqueline Badger Mars.