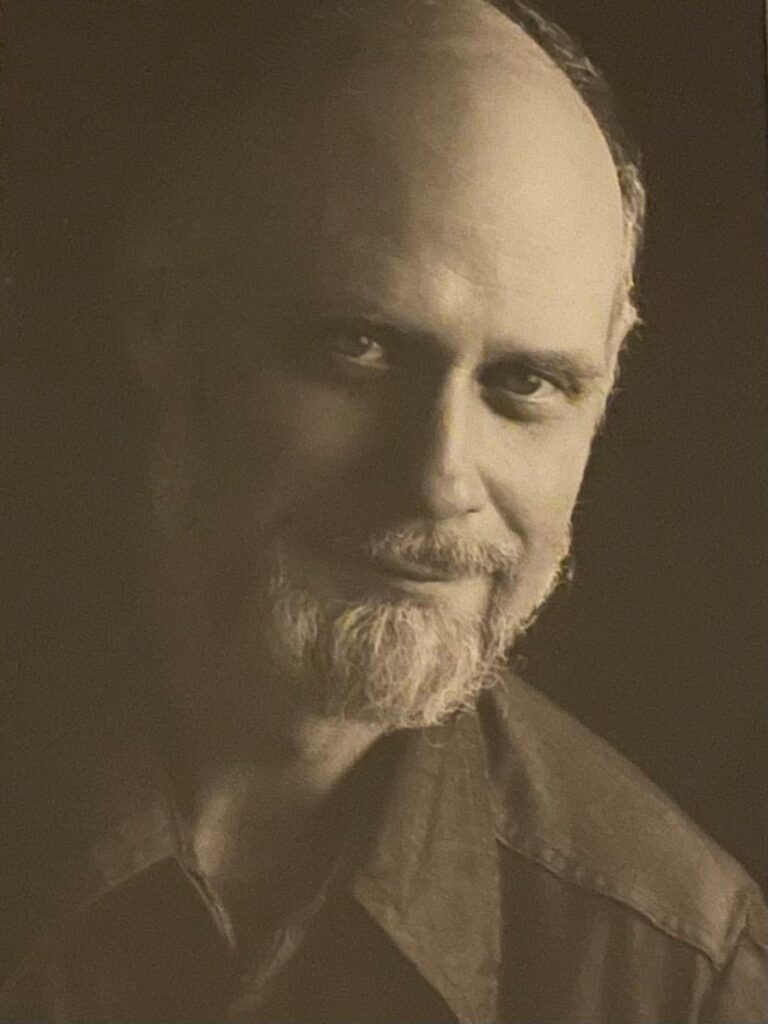 "You inspired a love of theatre. You will forever shine a spotlight onstage and on our lives."

The Cole Family
---
If you ask Grafton's family, the spot booth is the best seat in the house.
Gordon Grafton Cole was a veteran theatrical effects designer, an electronics wizard, an accomplished stagehand, and a proud member of IATSE Local 22. He worked many venues, but his favorite was The National Theatre. His most common job was working one of the spot lights. He would bring his daughters to rehearsals and it was such a fun and beneficial experience to be exposed to theatre. He always talked about how he wished more young people were exposed to theatre. He was so honored to be a part of so many amazing shows and really enjoyed the people he worked with.
His daughter, Julia Cole, remembers going to see Les Miserables at The National while in college. She was sitting in her seat before the show when her cellphone rang. She answered and Dad said, "I can see you! Look up to your left!" Julia looked up as he popped his head out from behind the curtain around a spotlight on the side of the theatre! She thought it was the coolest thing that her Dad was a part of the production. Afterwards, he took Julia onstage and showed her how the elaborate set pieces worked; it was fantastic to see all aspects of how a show comes together!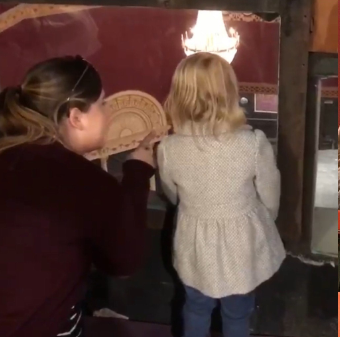 After Gordon Grafton passed in 2017, his family thought dedicating a seat at The National would be an amazing way to carry on his love of theatre. The National's staff arranged an amazing backstage and spot booth tour for Grafton's wife Cynthia, daughters Julia and Laura, son-in-law David, granddaughter Chloe, and Grafton's sister Donna. Laura's favorite part of the tour was seeing Grafton's name all over the walls in the spotlight booth for each and every show he worked.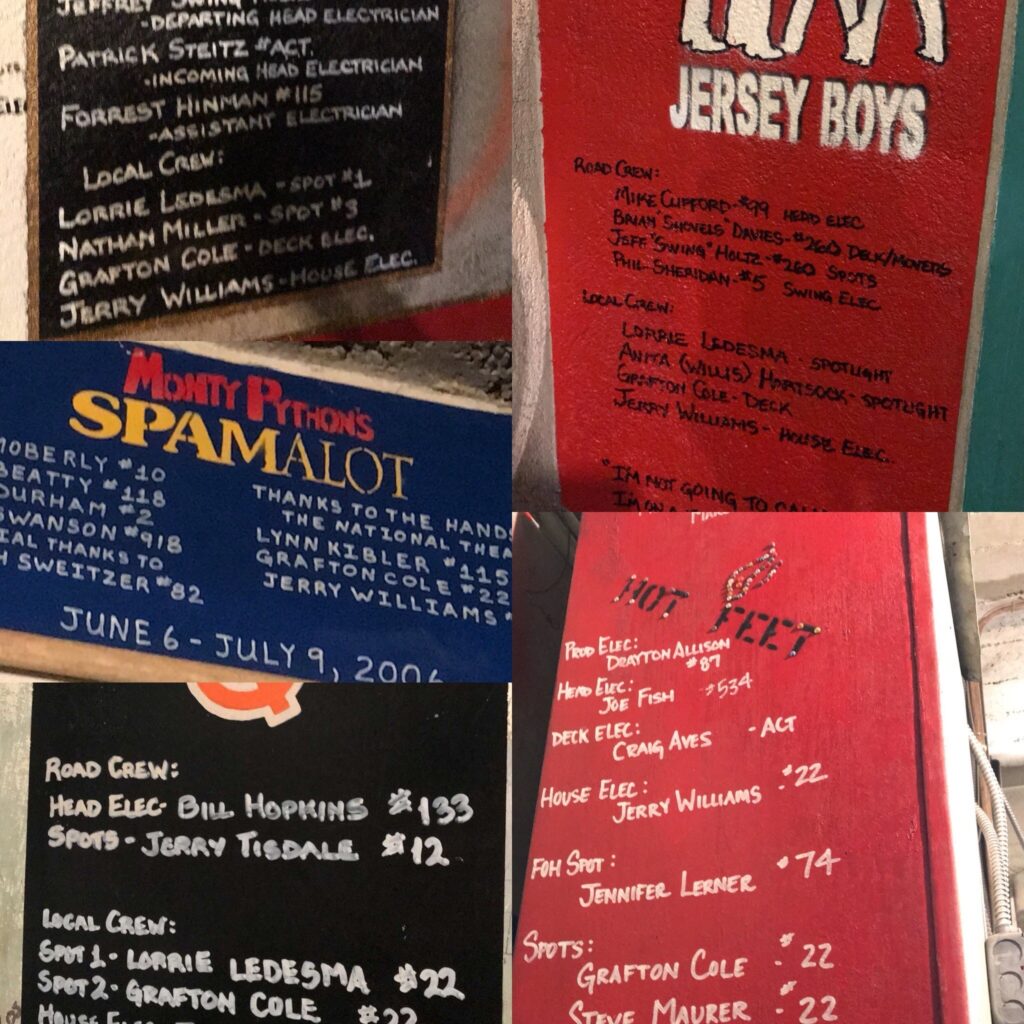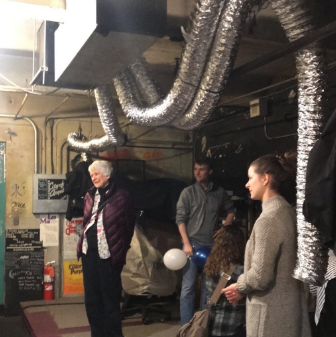 Chip, a National Theatre employee who remembers working with Grafton, was there during the tour and recalled one show when a critical electronic device went down on show day. Grafton had it taken apart in thousands of pieces splayed out across the stage with mere hours to go and promised it'd be ready in time. Of course he kept his promise, and the show went on!
His granddaughter, Chloe, was only 2 when he passed, but she has already caught the family theatre bug. Now 6 years old, she is an avid fan of Hamilton and Mamma Mia, so you can bet she will be going to The National when she gets older!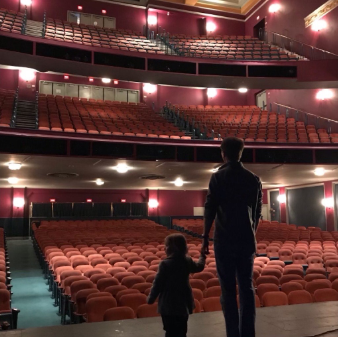 A few months after the seat dedication, Laura, David, Cynthia, and Julia attended Stomp. We sat in Dad's seat, right in front of the spotlight, and it was an emotional evening. We think he would have enjoyed the show.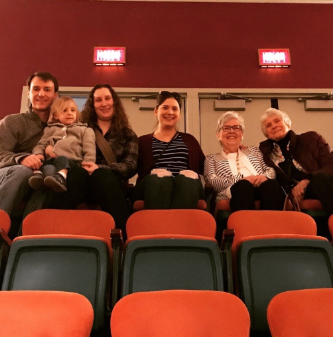 ---
Want to dedicate a seat in The National Theatre for someone you love?
---
Do you have a story about your experience at The National Theatre? We would love to hear it!