We are thrilled to announce the latest season of Saturday Morning Live! This year's theme, In Harmony: Let's Play Together!, celebrates all the things that unite us. Join us at The National Theatre on select Saturday mornings at 9:30 and 11:00 AM for wow-inspiring children's entertainment of all sorts, from interactive performances, puppets, dance, and music – all designed to light up imaginations and celebrate a world of wonder. It's free. It's fun. It's a great way to Saturday.
UP NEXT: Selections from The Nutcracker (December 9th)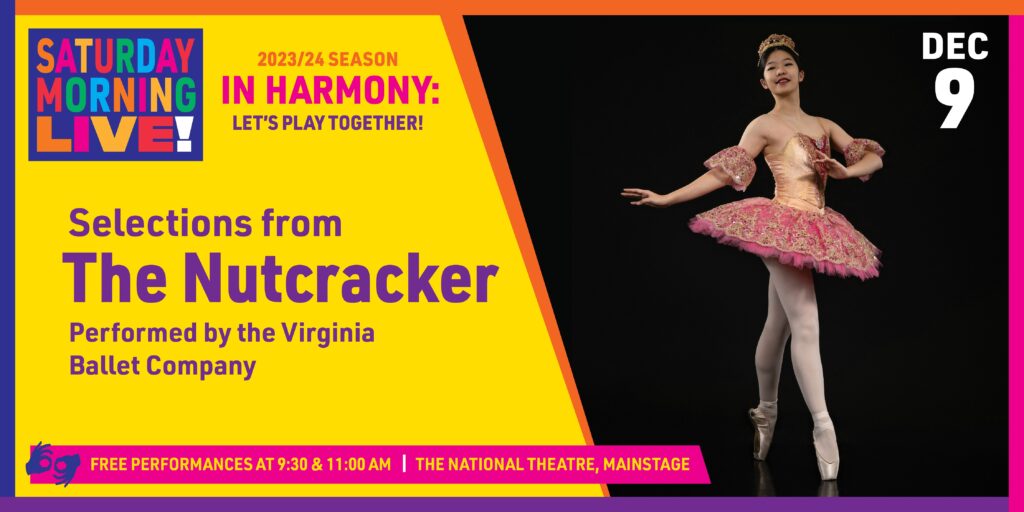 Enjoy the opulent festivities of Clara's party as she and her guests encounter wondrous surprises while dancing the night away to merry melodies. You'll be spellbound as she befriends a Nutcracker who comes to life just in time to do battle with the Mouse King and his mischievous band of mice. Travel along with Clara through a moonlit snowy forest filled with dancing snowflakes to the Land of Sweets where the Sugar Plum Fairy reigns over delightful dances from around the world. You'll have visions of sugarplums long after the final curtain falls. Catch the Virginia Ballet Company at The National Theatre on Saturday, December 9th at 9:30am and 11am. Click here to register via our AllEvents page. You can learn more about the company by visiting their website.
HOW TO JOIN IN THE FUN
Shows typically take place on the second Saturday of every month in The National Theatre's Helen Hayes Gallery, located at 1321 Pennsylvania Ave NW. Select programs such as Havana Hop and Virginia Ballet's Selections from The Nutcracker, will take place on the mainstage. Shows are best enjoyed by children ages 3-6, but anyone is welcome to join in on the fun! Tickets are FREE but a small donation is always welcome. We kindly request that you register in advance via our AllEvents page. Walk up tickets are subject to availability. Masks are optional, but highly recommended.
PROGRAM CORE VALUES:
Saturdays are for great, big sparks
It's been proven that early exposure to the arts can improve the lives of children. Live performance —which is what Saturday Morning Live! is all about—teaches self-expression and communication skills, fosters empathy, and allows kids to unplug and see the larger, real-life community that welcomes them. Good stuff, right? So come join us Saturdays and let's spark kids' imaginations.
Our artists encourage children to play along with them; whether that's through singing, dancing, clapping, or call and response throughout the shows. Children's theatre is inherently educational, but primarily fun!
Studies have shown that watching live performance can help students practice empathy by engaging in perspective taking with the characters onstage. Our programming is designed to promote student's self awareness, self-regulation, and interpersonal skills.
We strive to offer programming that reflects the racial, ethnic, cultural, and social diversity of the DMV area and allows children to relate the narratives presented to their own lived experiences.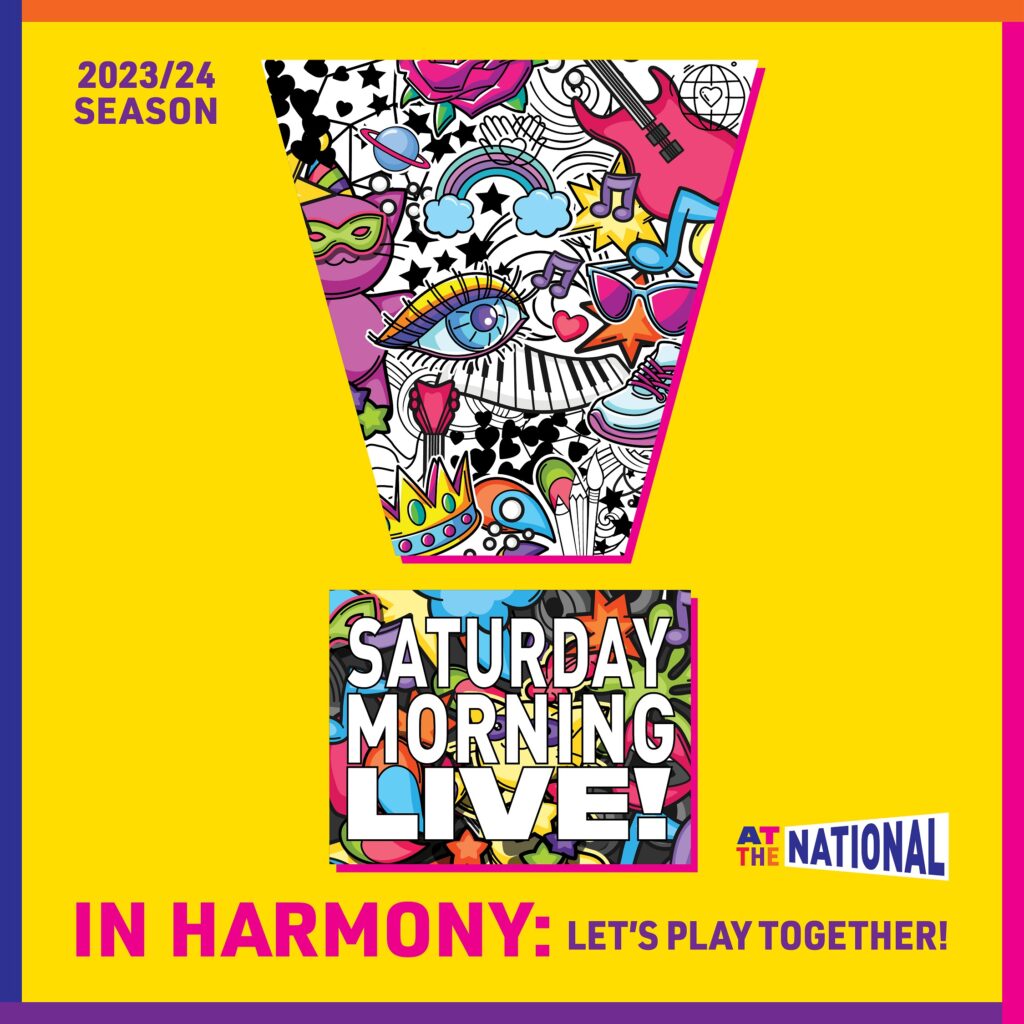 In Harmony: Let's Play Together! Click the button to read about this Fall's programs, and keep an eye out for more updates!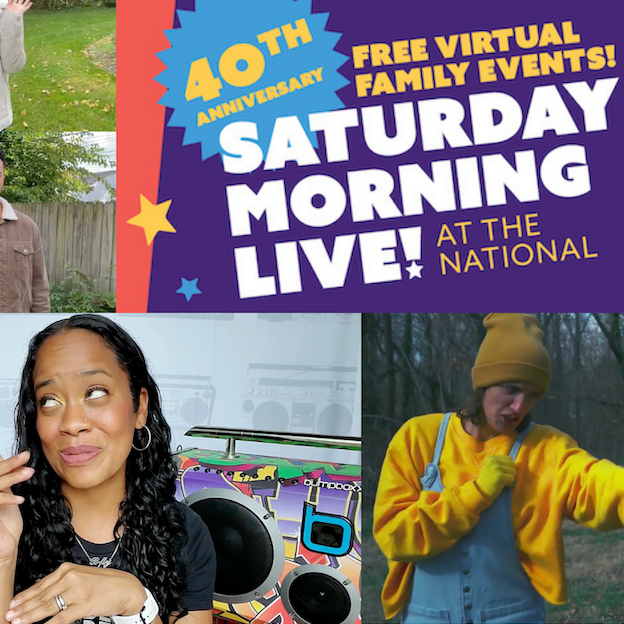 Re-watch your favorite episodes or explore the performances that you missed from our two virtual seasons of Saturday Morning Live!
---
Saturday Morning Live! is made possible by The Jacqueline Badger Mars Next Generation Fund and the generosity of our Friends of The National Theatre.