The National Theatre Foundation has hired two new dramaturgs that will work with students in our Teens Behind the Scenes program. The dramaturgs are responsible for creating show study guides for each of the shows, and facilitating a post show talk back. Leayne Dempsey served as the dramaturg for our first Teens Behind the Scenes event this season for TINA: The Tina Turner Musical. You can check out her study guide here.
Get to know Leayne's philosophy on dramaturgy by reading the interview below.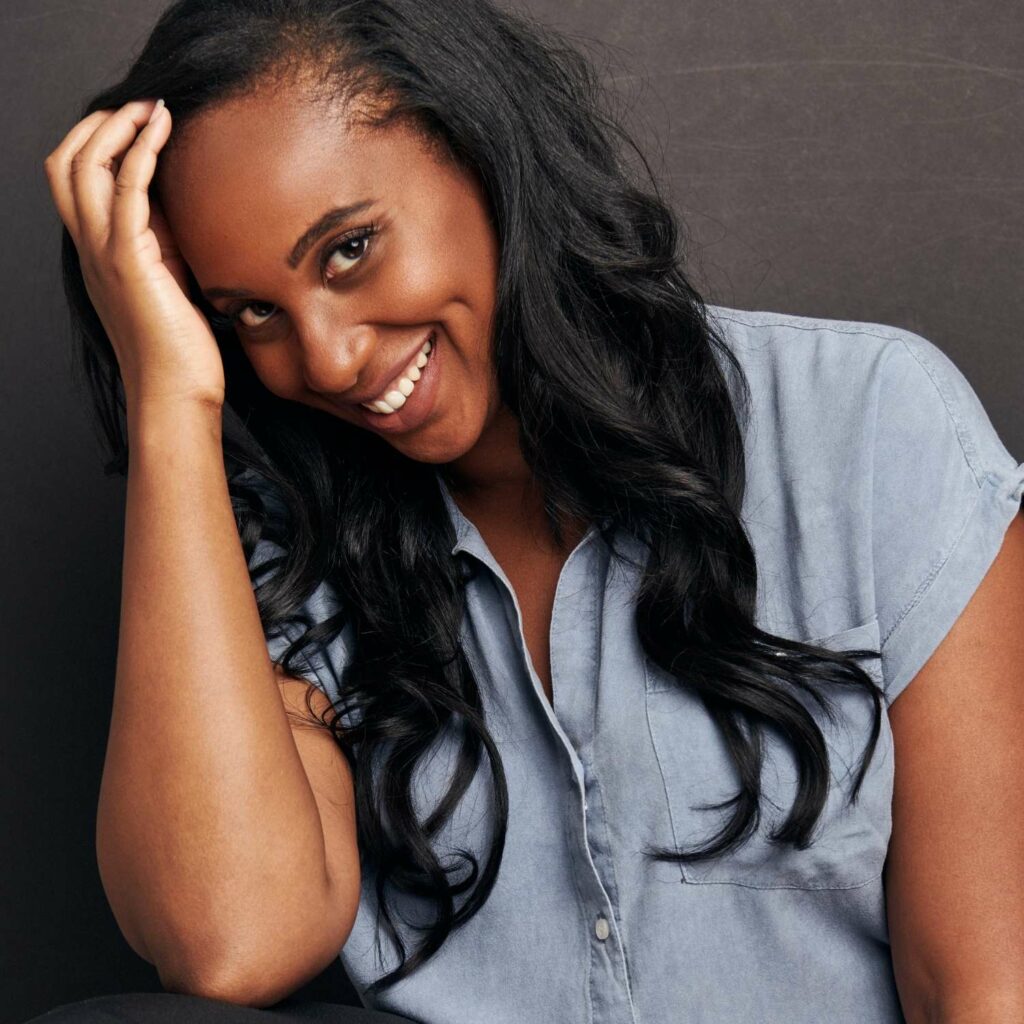 Name: Leayne C. Dempsey
Pronouns: she/her/hers
How did you come to be a dramaturg?
I discovered dramaturgy in my undergraduate program. I took a dramaturgy course, and I was given the opportunity to dramaturg a show in our mainstage season. As a triple major in Theatre, English, and Education, I discovered that my studies prepared me well for this career.
What do you hope students take away from the Teens Behind the Scenes program?
I hope students are able to see themselves and the world around them in this artform. The experience of coming to see a live show is transformative. It has the power to spark new dreams and aspirations. I hope students leave inspired.
Which show are you most excited about this season?
TINA: The Tina Turner Musical and Hadestown
Full Dramaturg Bio
Leayne C. Dempsey is the CEO of Theatre Major, LLC, an educational consulting company that advises and trains student actors applying to collegiate acting and musical theatre programs. She has used her theatre major in a variety of fields, including education, mental health, regional theatre, independent film, and arts administration. Her coaching and unique process for developing college audition repertoire has helped many students receive full artistic scholarships to some of the world's top higher education theatre programs. She also has extensive knowledge of dramatic texts that include ethnically diverse characters and content, a disinvested specialization in the industry.

She is the former President, President Advisor, and a Co-founder of the Maryland Theatre Education Association, and sat on the Fine Arts Advisory Panel for the Maryland State Superintendent of Schools. She is a Master Theatre Teacher for the Maryland State Department of Education. She sits on the Board of Visitors for the University of Maryland School of Theatre and Dance. Leayne received her M.A. in Mental Health Counseling from Lesley University, and completed her thesis entitled, "Using Drama Therapy with Active Duty Service Members Diagnosed with Traumatic Brain Injury," working alongside the Creative Forces Healing Arts Program team at the National Intrepid Center of Excellence, on the Walter Reed National Naval Medical Center base, where she explored the use of the drama therapy in working with service members who have experienced traumatic brain injury.

Leayne was an IB Theatre and English teacher for seven years in Montgomery County Public Schools. She directed a devised theatre piece entitled "Our Neverland," at the Georgia Theatre Royal in Richmond, England. Leayne's regional theatre credits include theaters such as: Hanger Theater (The Piano Lesson) in New York, Olney Theatre Center (Little Shop of Horrors), Studio Theater (All That I Will Ever Be), John F. Kennedy Center (TYA The Secret Lives of White House Pets), and the African Continuum Theatre Company (Old Settler). Leayne is a proud member of Actor's Equity Association. She is honored to be a resident dramaturg at The National Theatre.