Would you share a bit about your education and work experience?
I got my start in archives at George Mason University's Special Collections Research Center in Fairfax, VA, where I worked as an assistant while studying for my bachelor's degree in art history. Once I completed my undergraduate degree, I then entered the archives management master's program at Simmons University in Boston. While studying at Simmons, I worked as an assistant at the Massachusetts Institute of Technology's Department of Distinctive Collections. I began working here at the National Theatre immediately after completing my master's degree.
What attracted you apply for the Archivist position at The National Theatre?
I worked with both institutional records and performing arts materials in my previous positions and feel very at home handling those types of archival materials. The National's collection consists of both types of materials, so I felt confident I would enjoy working with it. I also was excited about the opportunity to help get the archive of such a historic theatre up and running. I think every archivist dreams of getting to contribute to an organization in such a meaningful way.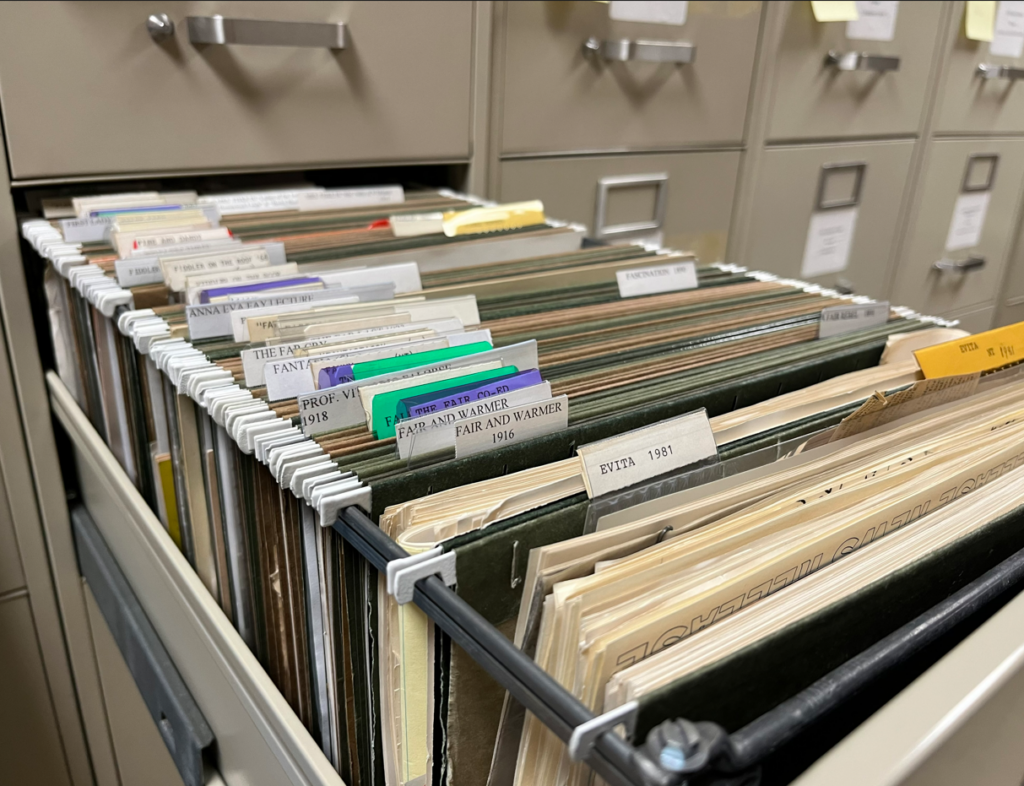 What were the first steps you took when you began working with the collection?
The very first thing I did when I began working with the collection was to clean and tidy the Archive, which meant a lot of dusting and moving boxes and piles of records around. Then, I created a work plan for processing the collection—"processing" a collection includes arranging, inventorying, and preserving the materials, and creating a guide, called a finding aid, to help researchers navigate the collection. I prepared the processing plan by first reviewing a report and survey done of the collection back in 2020 and then directly examining the materials within each box, filing cabinet, and shelf. Once I wrote the processing plan, I then got straight to work doing the actual processing.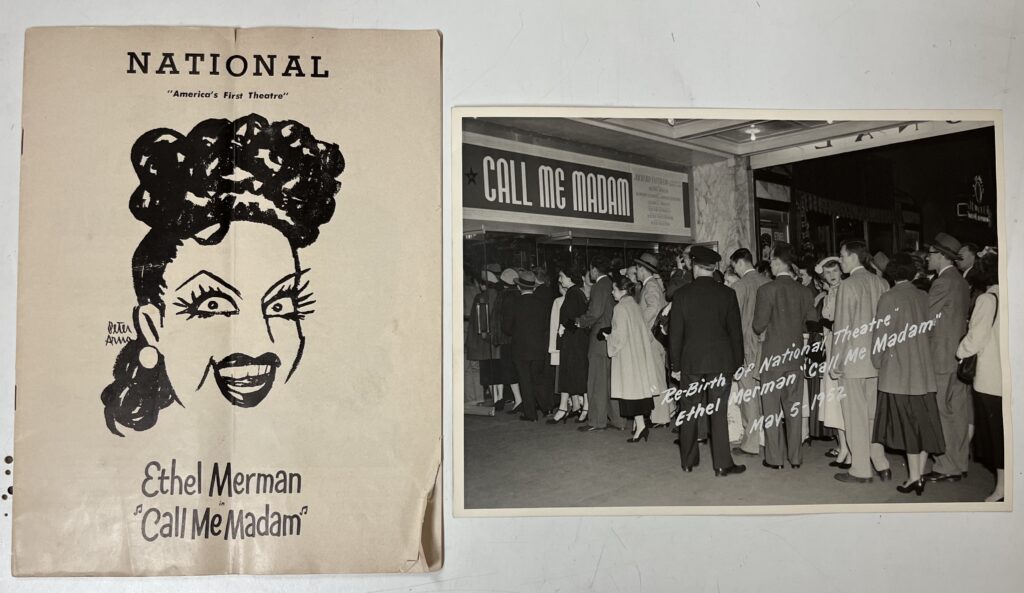 What are the top three most interesting discoveries you have made as you explored the collection?
The top three most interesting discoveries for me personally have been:
Discovering the origins of the Archive and the collection. When I first began my work, we knew very little about when the Archive was started and where the materials in the collection came from. However, as I began to process the collection, I uncovered its history bit by bit, piecing scraps of information together to create a narrative of the Archive's past.
Using a scrapbook, a timeline, and a program to discover that the famous operatic tenor Enrico Caruso played at the National in April 1908, reprising his role as Canio in Pagliacci. Memory of this iconic performance had been lost to time, but we were able to recover that knowledge thanks to the history which has been preserved within the collection.
Discovering copies of the Stage for a Nation documentary produced for the theatre's 150th anniversary in 1985. It was such a delight to watch performers like Carol Channing, Pearl Bailey, and Helen Hayes, as well as other notable individuals like former president Jimmy Carter and Washington Post theatre critic Richard Coe, recounting their experiences at the theatre and discussing its role in American performing arts history.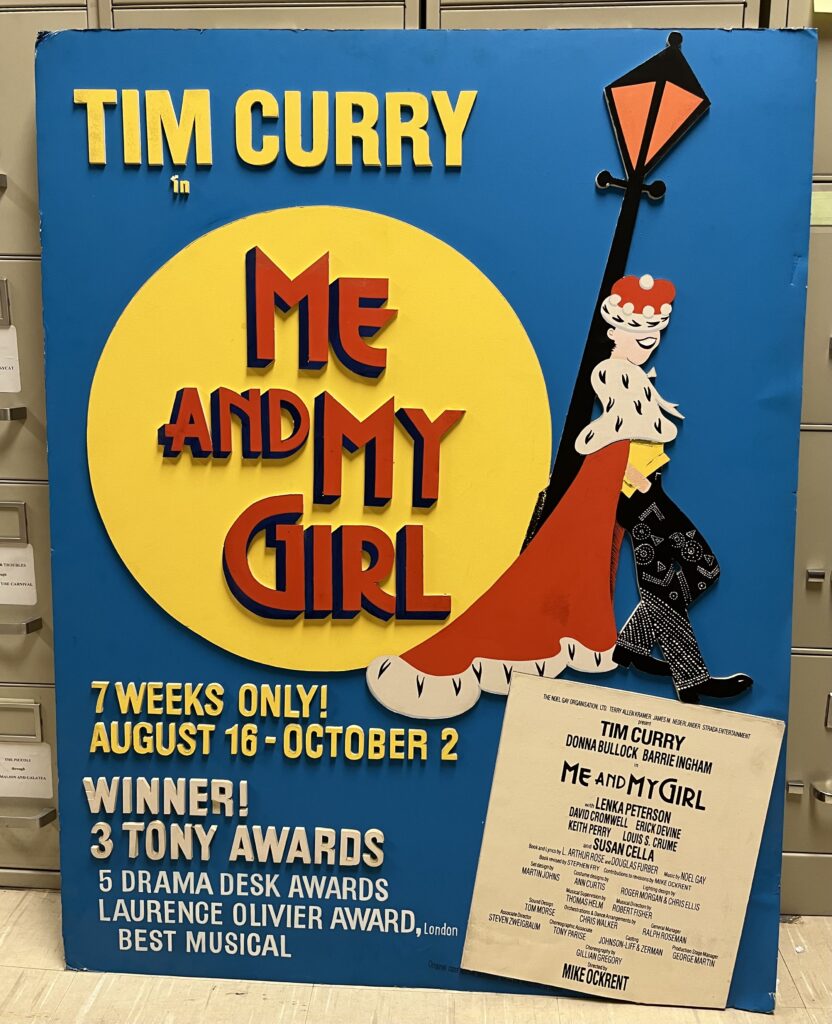 What is the oldest item that you have discovered, thus far, in the collection?
The oldest material I've discovered thus far is a set of broadsides from 1852 which advertise performances at the National. At 170 years old, they're in fantastic condition and offer such a fun insight into the theatre's early years.