While the forced intermission to live theatre due to the pandemic closed The National's doors in March 2020, The National Theatre Foundation (NTF) has taken advantage of this pause to pursue a Master Plan with design firm SmithGroup. This Master Plan, scheduled to be completed by mid-September, will provide a detailed road map to inform phased renovations with targeted fundraising goals that will support the Board and staff in our stewardship of the historic National Theatre.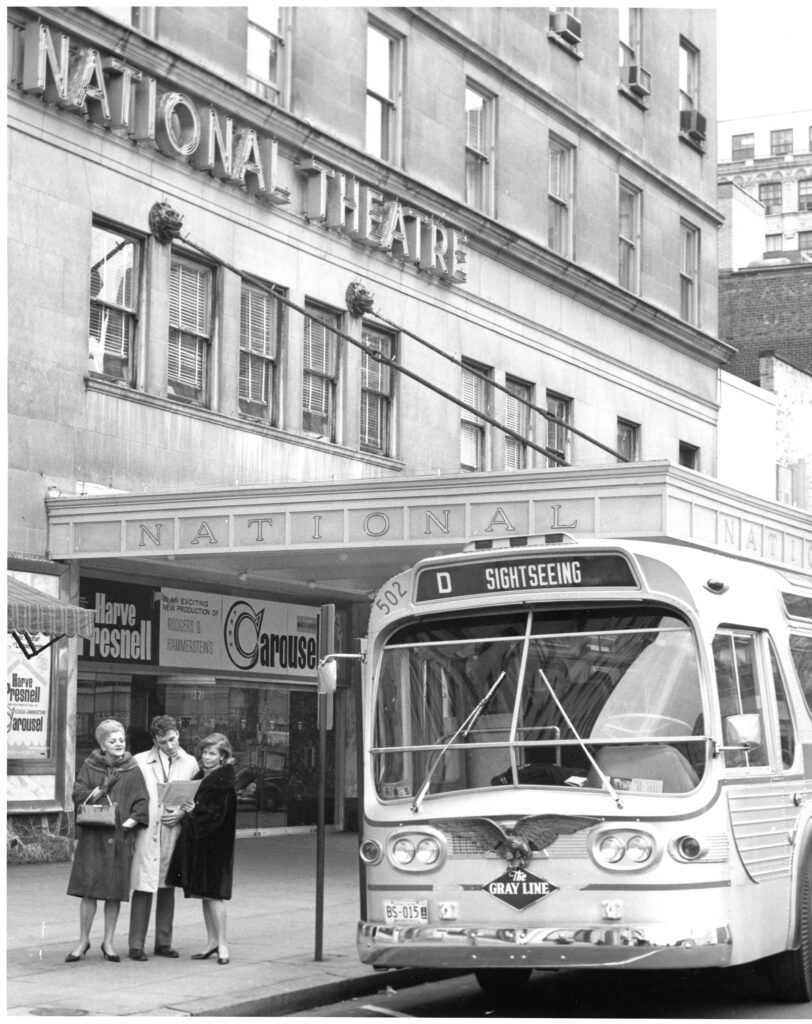 The National Theatre first opened its doors in December 1835. Over our 185 years, the theatre has been rebuilt on the same spot, just a few blocks away from the White House on Pennsylvania Avenue, four times. The current theatre structure dates back to 1922 with the latest expansive renovation in 1984. More recently, NTF has completed over $5.5 million over four years in recent upgrades to The National with the goal of keeping the theatre operable and enhancing the patron experience. These upgrades, funded primarily by the DC Commission for the Arts and Humanities, included installing digital controls for our HVAC system, replacing the elevator cabs, renovating the second floor restrooms, installing a state-of-the-art sound system, modernizing our rigging system, and wiring the building for a better internet infrastructure.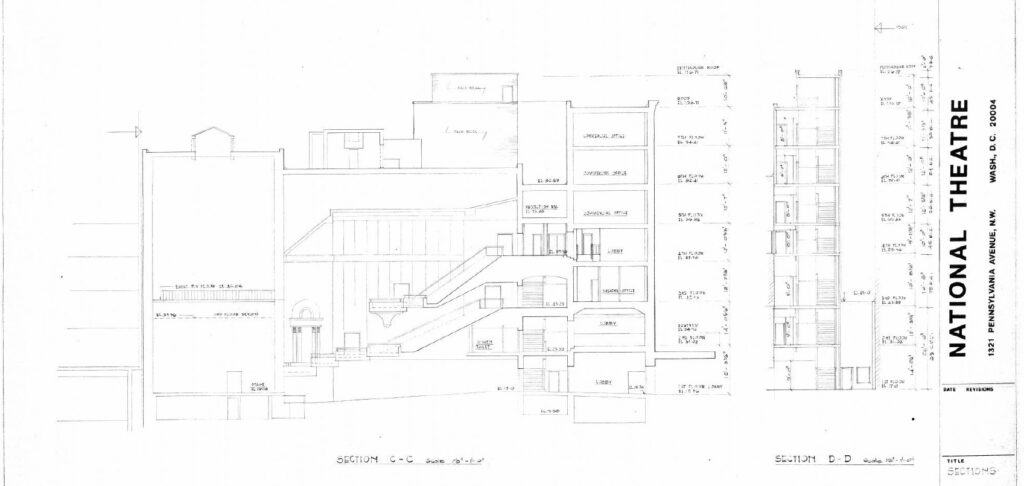 After receiving another year of funding from the DC Commission for the Arts and Humanities for FY21, NTF determined the next step for making informed and cohesive renovations to the theatre was through the development of a comprehensive Master Plan. After a competitive bidding process, the Board selected SmithGroup for the Master Plan project because of their extensive experience with local, national, and international performing venues and their own in-house mechanical, electrical, and plumbing teams. Since starting the master planning process in March 2021, SmithGroup has thoroughly reviewed the current conditions and limitations of our historic venue which will guide their recommendations in prioritizing future projects based on the reality of the theatre's needs and deficiencies.
SmithGroup has approached this project with small, medium, and large options to provide NTF a menu of recommended projects to enhance the patron experience and strengthen The National's legacy as the oldest theatre in DC and a pre-Broadway tryout destination. The Master Plan is the first step in providing NTF with the priorities and cost estimates that will help steer our Board and staff in fundraising and project design as we look towards a modern, re-envisioned National Theatre by our 200th anniversary in 2035.